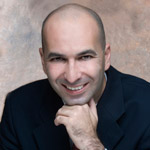 With over 15 years of experience in the information security industry, Iftach Ian Amit brings a mixture of Software development, OS, Network and web security to work on a daily basis. He is a frequent speaker at leading security conferences around the world (including BlackHat, DefCon, OWASP, InfoSecurity, etc…), and have published numerous articles and research material in leading print, online and broadcast media.
Ian is currently serving as a Director of Services at the leading boutique security consulting company IOActive, where he leads the services practice in the EMEA region.
Iftach Ian Amit was recently the VP Consulting for Security-Art, prior to which he served as the Director of Security Research for Aladdin, where he created the AIRC (Attack Intelligence Research Center) and led the security roadmap for company as well as the marketing of all security related events.
Prior to Aladdin, Iftach Ian held a director position at Finjan, leading it's security research and MCRC group, while positioning it as a leader in the web security market.
Iftach Ian was also the founder and CTO of a security startup in the IDS/IPS arena and developed new techniques for attack interception.
Prior to that, he served in a director position at Datavantage (NASDAQ:MCRS) with responsibility for software development, Information security as well designing and building a financial Datacenter.
Prior to Datavantage, he managed the Internet application department at Comsec Consulting as well as the Unix Department, where he has been consulting to major banking and industry companies worldwide.
Iftach Ian is one of the founders of the Penetration Testing Execution Standard (PTES), its counterpart – the SexyDefense initiative, and a core member of the DirtySecurity crew.
Iftach Ian holds a Bachelor's degree in Computer Science and Business Administration from the Interdisciplinary Center at Herzlya.